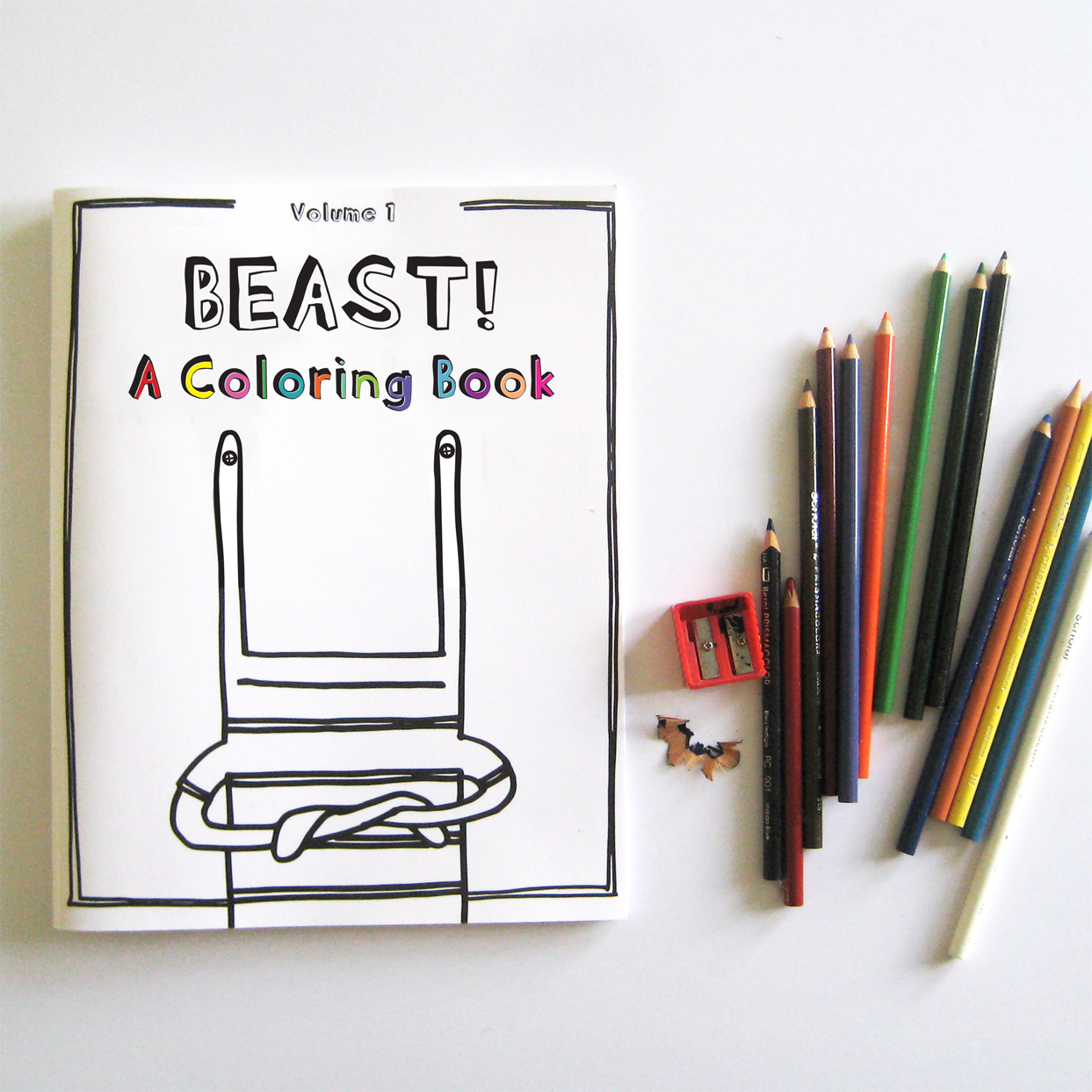 Beast! A Coloring Book
It's finally here! The Beast Coloring Book, Volume 1.
Filled with beasts of all shapes and sizes, this coloring book catalogs and describes many beasts that are found in wilds of the world.
Includes 16 original illustrations and beast descriptions based on knitted beasts and beast pillows.
8.5" x 11"
Printed in USA