MARCH 2018 PRE-ORDER Beast Pillow No. 164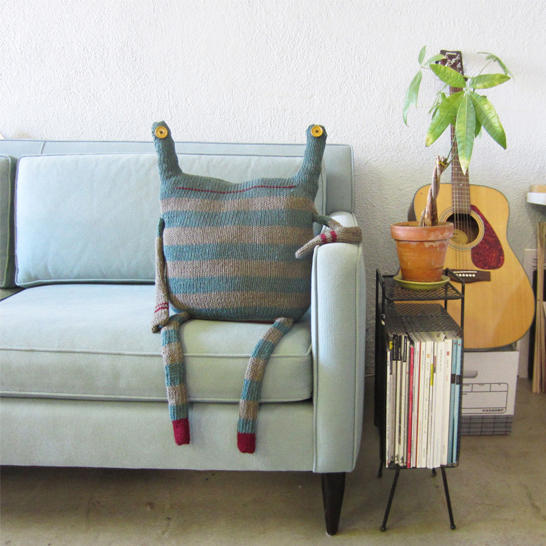 MARCH 2018 PRE-ORDER Beast Pillow No. 164
Purchasing this March 2018 Pre-Order Beast Pillow will guarantee you a spot on the wait list. You will receive a purchase confirmation email, followed by an email when your beast has shipped.
All March Pre-Orders will ship no later than March 27, 2018. (US orders guaranteed delivery by March 31; please note that international orders can take over 2 weeks to arrive.)
A squishy companion for any couch, bed, or chair. He will hold your hand during the scary parts of the movie, or keep watch in your room while you're asleep. He can also be a good resting place for your head. He prefers not to be sat on, but it happens.
Hand-knitted with 100% cotton and alpaca wool and hand stuffed with polyfil stuffing. This pillow comes already stuffed, he is not a pillow cover. From the top to bottom, he measures approx. 31" long and is approx. 13" wide. (79cm x 33cm).

Each Beast Pillow No. 164 is made to order and varies slightly because it is knit by hand. His button eyes may vary from what is shown in the images. Pillows will be made in the order received.
*Please keep in mind that buttons can be a choking hazard for small children. This pillow is NOT RECOMMENDED for young children without supervision and should NEVER be kept in a crib.
©Debi van Zyl 2012-2017
sold out